Welcome to

War Story

Day!!!

I am so excited to have Kimberly from All Work and No Play Makes Mommy Go Something Something.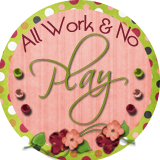 Kim's blog was one of the first blogs I read when I started. She is hilariously funny, straight forward, and to the point.
She is married with a young son that she often writes to. Some of the stories that I read about her interactions with her husband have me rolling on the floor laughing.
Kim has also been chronicling her most recent struggles with depression and a new diagnosis, Bipolar 2.
She is an inspiration to me and I am so very honored to be sharing one of her stories here.
Make sure to go check out Kim's Blog to read more awesome and moving posts. I know you will love her as much as I do.
Without further ado,


here's Kimberly's

War Story

...

~ ~ ~ ~ ~ ~ ~ ~ ~ ~

Bright morning sun rays had already danced across our city's sky scape and forced their way through the tiny windows of room 380.

"Focus Kim" said the gentle masked voice hidden behind my swollen belly, "Just one more time".

I drew in a large breath and held onto it tighter than my anxious husband held my hand. I put everything I had into one final push. At 6:56 am on August 14, 2008, our son was born.

He was immediately placed on my chest. I inspected his ten tiny toes and fingers and made sure that everything was where it was supposed to be. His hair was thick and black. Blacker than any night sky that I had ever wished upon for this exact miraculous moment to happen. He smelled of sweet innocence and dreams come true; a new journey in life filled with firsts and giggles and squishes and celebration and love.

The moment was perfect.

He was perfect.

But I felt nothing.

I laid on the hospital bed feeling empty as the room bustled in excitement and happiness around me.

I honestly wondered if I had made a terrible mistake.

In the days and weeks that followed, my sanity fell apart. The anger, the sadness, the violent outbursts that left holes in walls and self-inflicted deep scratches in my own skin, and the crippling anxiety were all so intense and rapidly ever changing. I had no control over my own mind and had no idea what was wrong with me.

I felt crazy.

I spent so many hours locked away in my head…

Rather than snuggling with my newborn, I would conjure up plans of how I would escape it all.

Rather than taking long sweet naps with my son on my chest I would clean the house and obsess over unnecessary lists about feeding, changing, and sleeping times.

Rather than feeling completely in love and full-filled, I felt regret.

I thought that...

I didn't deserve to be a mother…

I couldn't handle being a mother…

I was a horrible person for not wanting what I had finally received…

I was worthless and didn't belong in this world…

What was wrong with me?

It was on September 27, 2008, 6 weeks after delivery, that I was diagnosed with postpartum depression and anxiety with agoraphobia. That's when my war story against this monster began.

Every day like so many other women (1 in 8 women to be exact) I fought tooth and nail to survive. I took baby steps one uncertain moment at a time all while taking care of my beautiful son.

With love and support from my wonderful husband, family, friends, my doctors, my online friends (#PPDChat on twitter) I fought my way into motherhood and for my feet to return on to the road I was always meant to travel on.

Know what?

I won.

While there have been kinks in my recovery, I move forward every single day.

I do it for my family.

I do it for me.

If you have postpartum depression or think that you may have it, please listen to me…

You don't deserve to feel this way.

You can get help.

You are never EVER alone in this. There are people out there who love you immensely. On your worst days, draw from their love and their strength to get you by.

You will fight like mad.

And some days you will feel like losing or giving in.

But don't.

I want you to look at this photo of us, my family.
These are smiles of love and happiness from our souls.
Then remember to keep fighting because one day you will get there.
You will kick its ass.
I know you will.
Because I did.
Thank you so much for sharing your

War Story

Kim!!!
I know that a lot of women will be helped from reading it!
If you would like to read more

War Stories

, check them out here.